For Critical 24/7 processes
Control Room Design & Infrastructure
Work comfortably in stressed situations
Unique, Modular, and Ergonomic
The control room lies at the heart of your security infrastructure, enabling you with centralized systems and incident management. With TM Group's extensive experience in control room design and infrastructure, we deliver solutions that enable you with immediate control of the entire network, effectively, comfortably. and cost-efficiently.
We establish a control and monitoring environment which ensures that operators stay alert and in control. And when an incident does occur, there is an immediate response with the appropriate deployment of resources.
Hear it from our partner, weytec
This world-class control room could be yours
We design control rooms, operator workplaces that promote increased productivity, well-being and which counteract fatigue. We integrate your existing technology such as SCADA / DCS / video or other data sources.
An ergonomically designed workplace strengthens the concentration and motivation of the employees. TM Group plans and delivers complete operator environments for monitoring and control centers or alarm centers. All desks and video walls are modular and impress with maximum flexibility and ergonomics. They are ideal for 24/7 use. In addition to high-quality workstations, TM Group also offers technology needed to smoothly visualize processes and flows from thousands of video sources. To read more about the visualization, please visit our Control Room Visualization page here.
3D Visualization Of Your Control Room​
We look at your conditions and desires and draw our suggestions using 3D CAD. It will be easy to discuss the layout, and find the perfect control room solution for you.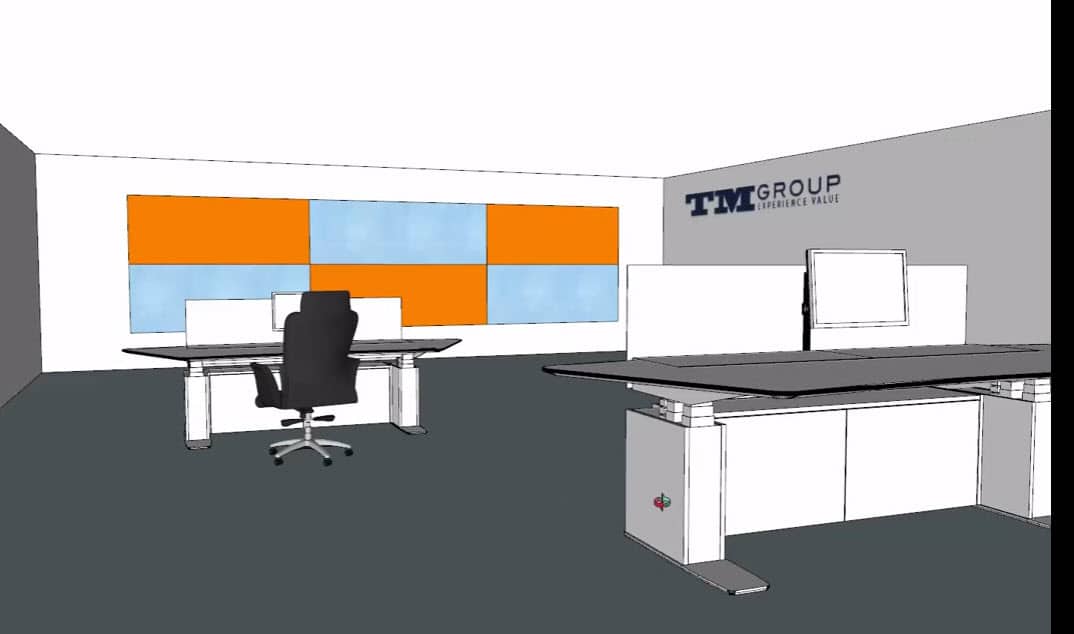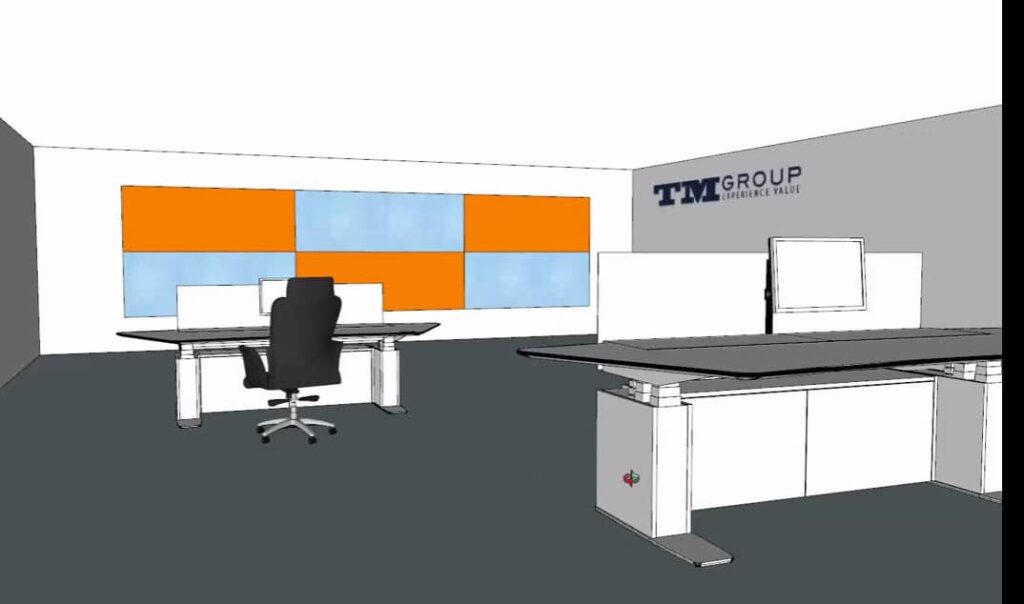 Download this brochure and read more about the smartest control rooms in the world.
Keep your offices
free from bacteria with these UV-c lamps.
These effective UV-C lamps come in different models, and fit any office environment. They help you clean the air sorrounding the most important assets, the people. Kill the bacteria in the air!
Control Room Expert & Business Dev. Rep.
Mikael has worked with control and command rooms for many years, and can easily find the right solutions for your control room. Mikael is open to any initial discussion with you about how to optimize your control room, so don't hesitate to reach out to him by filling out the contact form above or using his contact information below.