Nordic partners of NICE Actimize
It is NICE Actimize's passion and business vision to fight financial crime everywhere. In the Nordics NICE Actimize has chosen to partner up with TM Group, and together and we take on the crime-fighting challenges there is.
Are you dealing with personal and identifyable information and/or financial transactions, then NICE Actimize offers a wide range of solutions, which are vital and business-critical to implement into a business like yours.
SURVEIL-X Named "Best Trade Surveillance Solution for MAD/MAR Technology" in 2020 by RegTech Insight Awards
Voted Best Anti-Money Laundering solution by Waters Rankings in 2019
Recognized as a leader by Forrester Research in 2019
Named Best Compliance RegTech Global by Capital Finance in 2018
Wins FinTech Breakthrough Award for Second Consecutive Year in 2020
Ranked Technology Leader in Quadrant Knowledge Anti-Money Laundering Management Report in 2020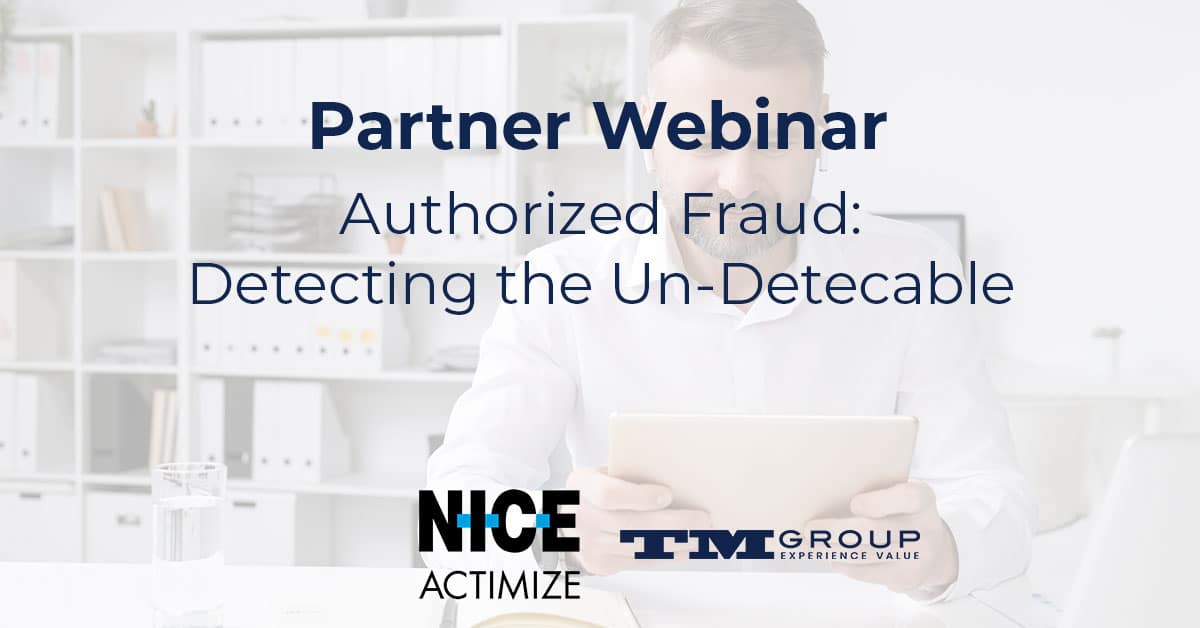 Click here to register for the webinar Fraudsters get more and more creative in trying to deceive businesses by the hore. A very hot topic
Read More »
Our compliance partner, Shield, has launched a new feature called Advanced Workflow to better support business processes and needs. It is an immediate part of
Read More »
Growth. innovation. trust.
Want to know more about NICE Actimize and their compliance solutions?