Experience the value
of technology
At TM Group we help you define your business-needs, connect you to the technology solution that fulfill the needs best, perform a complete system integration, support the solution, and help you grow with it and reach your business-critical goals.
A selection of our customers and testimonials
Danske Bank's relationship with TM Group is strong and profound. The mix of expert-level know-how, flexibility, market-leading solutions and the ability to meet our expectations make TM Group a valued and trusted business partner for Danske Bank.
News
TM Group business partner and customer experience solution provider, NICE inContact has just been recognized as the market leader in Omdia's Multi Channel Cloud Contact
Read More »
Cases
Business-impact overview The most important take-aways from this case are that the average handle time per interaction was brought down, the number of applications the agents had to use
Read More »
Events
Click here to register for the event The need for flexibility and being adaptable is increasing and is a very essential part of the long-term
Read More »
You can trust and rely on us
When you partner with us, you partner with the most complete and effective system integrator in the Nordic region. You get the full capability of our know-how and we make sure you get the best IT solutions for your business-needs, and goals.
Customized System Integration (SI)
We integrate systems perfectly into your business, and ensure your growth with that area. We add value to the system with our expertise, experience and know-how.
When you are a customer of TM Group, you are not only on your way to growth, you are also certin of a local presence. With our four Nordic offices, we are always near your Nordic location.
If you need technical support and service as a TM Group customer, you can reach us at any time. We are here to support your business-growth via our IT solutions and system integration.
Our company HQ is in Copenhagen, Denmark and have local support and sales offices in Sweden, Norway and Finland.
Besides our Nordic countries we also have offices in the US, the UK and in Israel.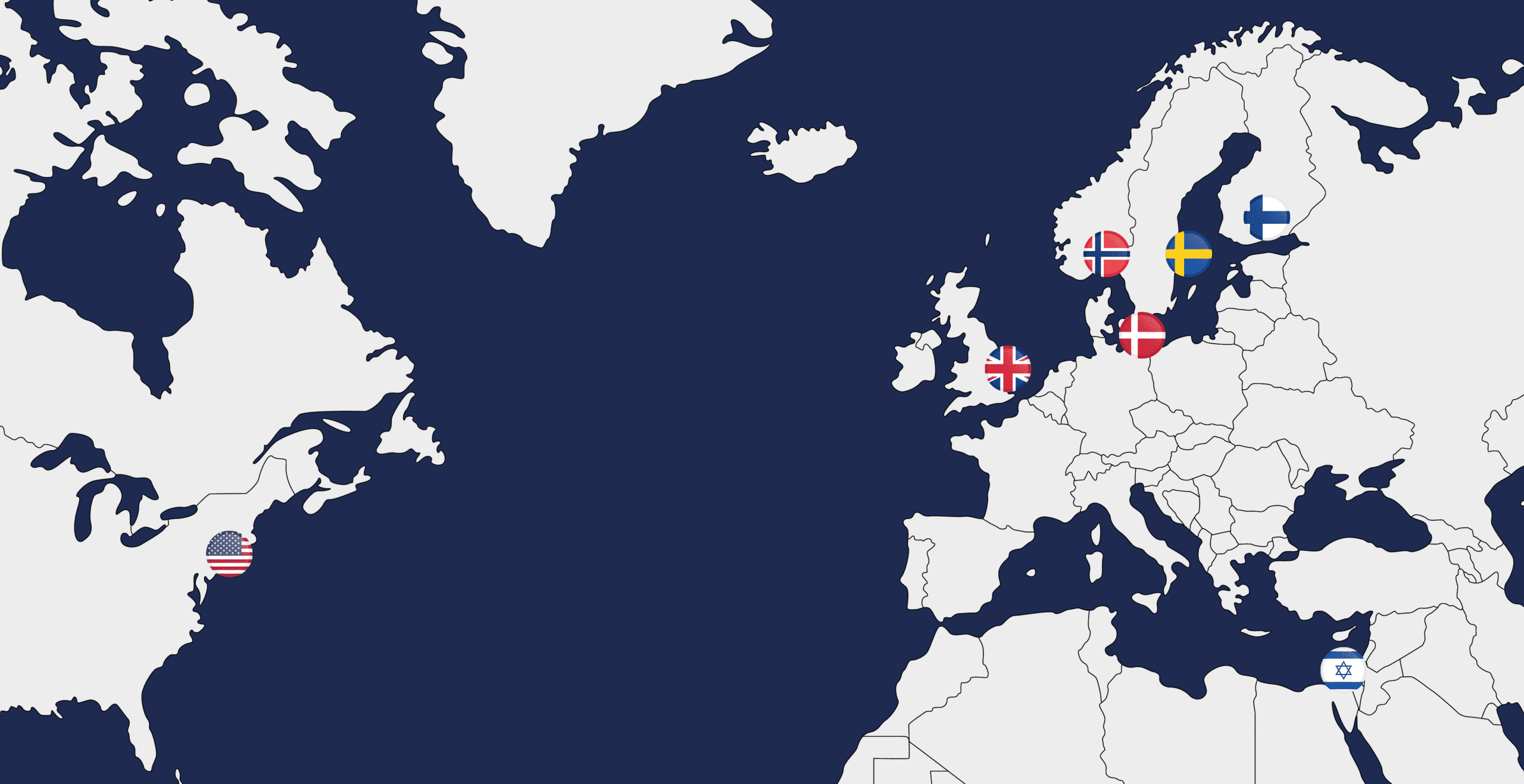 Growth. innovation. trust.
Let's talk about what you need, and how we can help.