Trading Floor Design & Infrastructure
We design Trading Floors with Power, Performance, Flexibility, & Scalability
The way we work and conduct business is and has been changing rapidly over the last couple of years, but especially during the current pandemic. A modern and effective trading floor design is therefore in the heart of a stable trading business.
Up until recently the average life cycle of a Voice Trading System was in the region of seven years (although may well exceed that) and that the need for refresh was driven, in part, by the Trade Cycle, the introduction of "new", more demanding compliance and governance and part due to the advent of new technology, TDM- IP -SIP, the Internet and the "Soft turret" – being just a few of many.
Unlike its predecessors the "new" range of Voice Trading Systems is essentially a "software" application running on industry standard servers that support and incorporate a wide and diverse range of trader desktops, be that a "traditional" trading turret, a middle office (reduced functionality) thru to a soft turret, either on the traders PC or Tablet.
Because of the inherent architecture (software) of today's Voice Trading Platforms change, modification, additional functionality all can be accommodated without the need for major or fundamental changes to the Core of the Application; therefore the need for a "technology refresh" is highly unlikely and because of this we are able to offer a range of financial, commercial and operational "packages" that enables the customer to best manage the cost of the trading floor to the demands and scale of the business.
Download this brochure and read more about the smartest trading floors in the world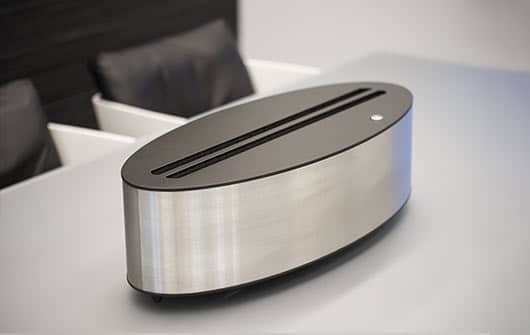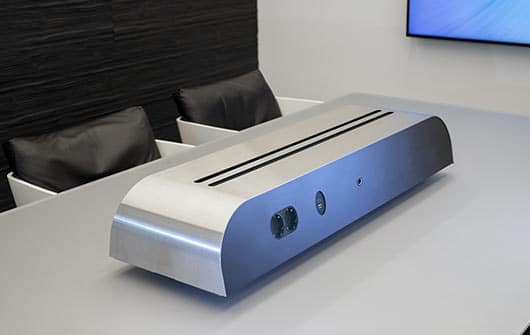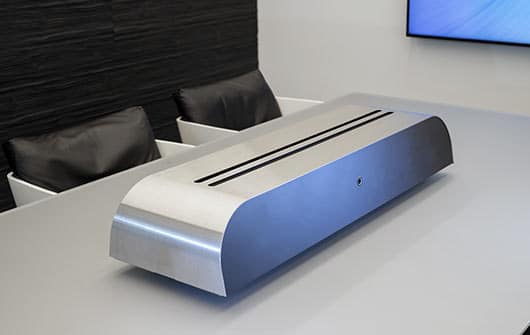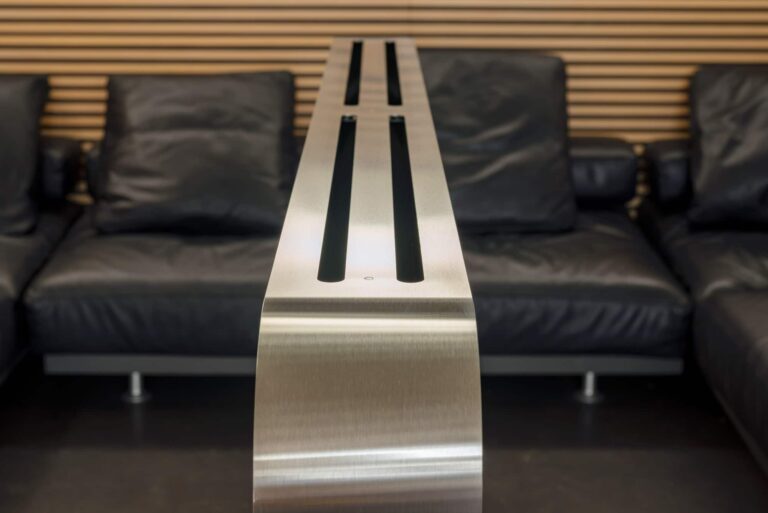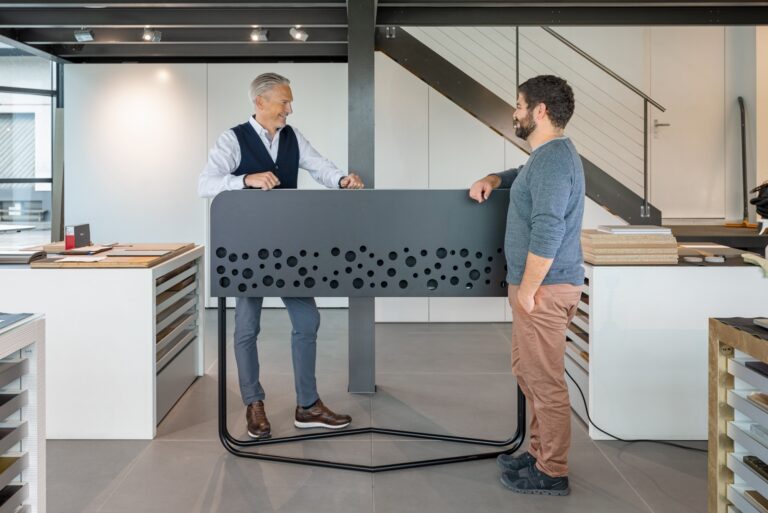 Keep your trading floor free from bacteria with these three disinfection UV-C lamps
These are the variations of the UV-C lamps we have in our portfolio. All of them kills and eliminates bacteria in the offices and on the trading floor. It circulates air and kills all viruses, bacteria, and spores in that air. 
Chose from these main types: